Class Details
WHEN:
Beginning Monday, Dec. 9 at 6:45pm
CLICK HERE and let me know what you are most excited about learning in the cooking class. And hey, while you're at it, hit that share button to share this with your friends!
Check your email for a confirmation email from "Paul - Living Hope". If you don't see it in the next few minutes make sure to check your spam folder. Then make sure to PRINT YOUR TICKET and bring it with you to skip the registration line and get your FREE BONUS Health and Wellness book!
Mark it on your calendar! Set the date, write that sticky note, set your alarms - you won't want to miss these power packed presentations!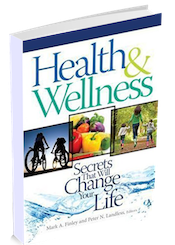 FREE BONUS HEALTH AND WELLNESS BOOK! Bring your registration confirmation ticket on Monday for a FREE bonus book by Dr. Mark Finley called Health and Wellness: Secrets That Will Change Your Life. Inside you'll learn life-changing secrets to live a longer, healthier, and happier life - starting today. Click the button above to save your seat and get your confirmation ticket.